class="medianet-inline-adv">
The rise of street flavors is not slowing down, but it is not easy to count on another common passion that is as popular as hamburgers and is known in almost every country and culture and has a solid place for itself . When you live in two countries as a chef, you can experience some food trends at two different times. Four years ago, before coming to Turkey for 'MasterChef', high-end restaurant chefs entering the burger business and boutique burger chains were very popular in Australia. Warren Turnball's Chur Burger, inspired by Fergburger in New Zealand, quickly achieved cult status in Sydney. Once again, the city's burger craze reached its peak when Justin North, one of Sydney's top chefs, transformed Plan B Burger and Craig Kirby's modern Japanese restaurant Ume into a burger joint inspired by Japanese flavors like Ume Burger.
class="medianet-inline-adv">
REACH THE FINISH LEVEL
Just then I arrived in Turkey and witnessed closely the adventure of my friend Hazer Amani, with whom I was a judge in the first season of MasterChef Turkey, to return from fancy restaurants to hamburgers. Fireroom in Ataşehir has become one of Istanbul's favorite burger restaurants with the chef's Hazer touches. At that time, we had a long conversation with Hazer about the reason for this choice. A chef who is one of Turkey's top cuisine restaurants wanted to reach a wider audience instead of elaborate dishes that appeal to a certain segment and tried to fit all the flavors he had mastered throughout his career into the bread
He used charcoal in his bread, which we were used to seeing in the fancy restaurants of that time, and cooked his burgers over an open fire. However, with the perfect balance of hot, sour and umami sauces that can be prepared by the best chefs, it actually did not "fall" from the high diner to the burger, but raised the burger to the level of fine dining . What I love most about Hazer's cooking is that he is never afraid of extreme flavors.
class="medianet-inline-adv">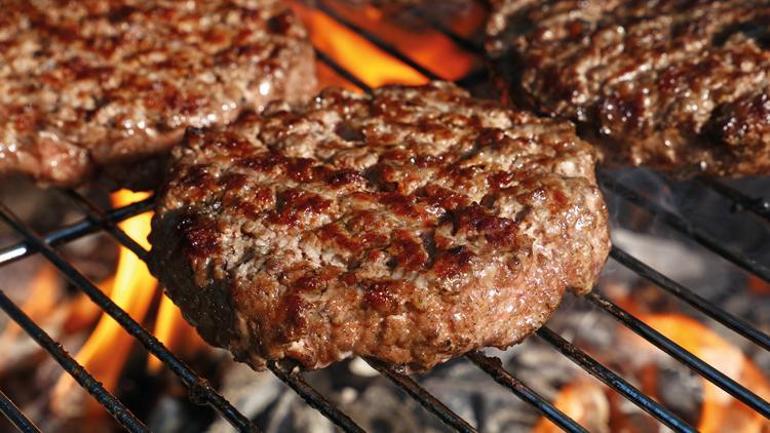 Meatballs prepared by stretching the beef brisket in one go are the best choice for burgers…
The burger craze in Turkey is not that new… I started going when I was a student.
The Jumbo Burger (now J Burger) on Ciftehavuzlar beach, which I visited, is 45 years old! Even today it remains among the legends of the hamburger. The unique flavors of J Burger are still mine and I'm sure it holds a special place in the hearts of many of us.
Later, with the opening of McDonald's, the demand for cheap and chain burgers increased. even mine
In 1986, I waited 2 hours in line at the first McDonald's branch in Taksim.
Fast forward to the 2000s… The brilliant and successful chefs of the 2010s, Cihan Kipçak and Üryan Doğmuş, brought the artisan burger concept to Istanbul and then to all of Turkey with the Zula they opened. Zula still continues to carry the flag among new generation burgers.
class="medianet-inline-adv">
The bite of the burger should be tender and juicy. Not only the quality of the meat and the taste of the bread, but also the freshness of the sauces, the additional ingredients and the balance of the proportions are key factors. After that, of course, you can color with games that change according to taste and creativity. Although I am a considerable lover of hamburgers, I remain a fan next to Sinan Hamamsarılar. In fact, he gets involved in this business by tasting and explaining the food of the places he visits while traveling from city to city for the insurance company and the company he works for, and he sets up an Instagram account called Tat detective As for the burger he refers to as "my secret love," he tries more than 700 varieties a year and describes it on his Instagram and YouTube account called Burger Map.
class="medianet-inline-adv">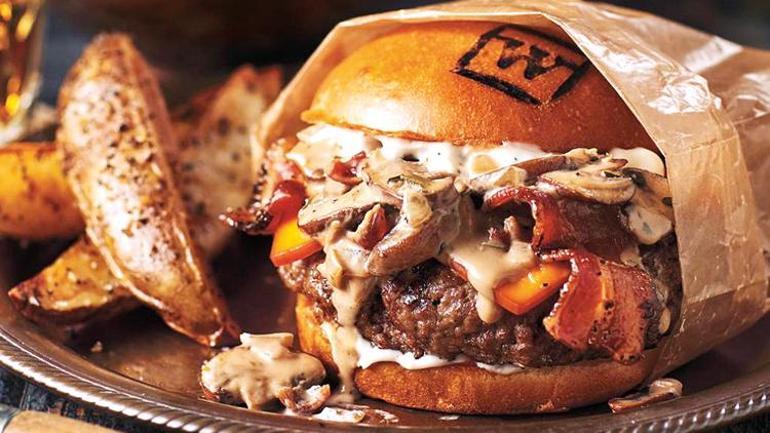 The bread and sauces are homemade at White Burger, opened by Serhat Doğramacı.
IMPORTANT THAT MADONDONA OF BREAD
While talking to Sinan about what makes a good burger, what surprised me first and then
It was a valid comment. He argues that the hamburger bun is more important than the patty, which we believe is everything to the hamburger. Because, according to Sinan, you can combine medium or even lean meat with ingredients like caramelized onions, tomatoes, vegetables and sauce. But eating a hamburger with a bad, stale bun is a much worse experience. It really is! Therefore, the first and most important criterion is that the bread is artisanal or even brioche style. For meat, without kneading, shaped meatballs made only from minced meat with 20 percent fat, prepared by stretching the beef breast once, are the best choice… Just season this meatball with salt and pepper before cooking. Sinan adds that he tends to like burgers with sauce, preferring white ones if raw onions are used and purple ones if caramelized onions are used.
class="medianet-inline-adv">
THE POTATOES ARE FRIED TWICE
There are also places he recommends for brioche bread. Grungy and Barto's, and An Istanbul with Hokkaidõ-style bread with milk. He recommends Arca Alaçatı and Mission Street Food in Beşiktaş for smashed burgers. Enough in Kadıköy!
Add Street Food Bar's lamb burger with eggplant dip to that list. The team of TRC American Diner opened in Mersin also graduated in culinary arts; Sinan says, "There are always things on their menus that will surprise visitors."
The premises of Serhat Doğramacı and Barbaros Yoloğlu, who finished 'MasterChef 2020' with first and second place, are also available for recently opened burger joints.
added It seems that the eternal rivalry is still effective in burger joints as well. The second branch of White Burger, which Serhat opened in Kadıköy in February, started serving in Ataşehir recently. Barbaros opens its Barbo Burger in Samsun this week with its buns with butter and potatoes, meat chosen by the butcher himself and mayonnaise with hazelnuts.
The problem with serving frozen fries in burger joints is well known. There are a lot of details that can't seem to acquire the right potato in season, freeze it properly even if it has to be frozen, and purify it of starch. Since it also increases labor with this detail, it is usually taken for granted. In a country that produces such high quality potatoes, unfortunately the same potatoes are not available everywhere. But Serhat uses potatoes harvested in season from Afyon and Adana and prepares his fries in the Belgian style. With the double cooking method, which is fried first on low heat and then on high heat…
The entry of good chefs into the hamburger business certainly increases competition, and where there is competition, quality increases. According to Sinan, despite the fact that so many burger joints have opened, since the days when 1 or 2 burger joints out of 10 could be considered above average;
We've reached the days when 6 or even 7 out of 10 burgers taste above average. Therefore, there is a clear increase in the number of restaurants and the quality of burgers. In fact, Istanbul is already among the hamburger capitals of Europe. As a chef and burger lover, I'm so happy that a country with such strong street flavors has gotten assertive with burgers, and that artisanal burgers are on the rise instead of cheap fast food chains. american origin
The entry of good chefs into the hamburger business certainly increases competition, and where there is competition, quality increases.