class="medianet-inline-adv">
Of course, a country's cuisine is not independent of its economy and general environment. The wounds of agriculture and animal husbandry in recent years and the pollution of the seas have undoubtedly had a negative impact on our cuisine. In addition, COVID-19 and all the balances of the economy were disrupted. Once upon a time the problem was finding good material. The problem today is finding the material itself, let alone finding the best of the material. Many meal ingredients are not available in the market or their prices are constantly increasing. This situation prevents the restaurateur from looking ahead and planning for the future.
Despite all these negativities, some developments are also promising. I've been going to restaurants a lot lately. I thought we had made a remarkable leap in two or three areas. Especially in some popular dishes, which are very popular all over the world and have become part of the culture of international cuisine, even if their roots do not belong to the cuisine of our country. Like pizza, hamburger or croissant… Last week I talked about pizza and Nappo, which successfully brought authentic Neapolitan pizza to our country. Today I want to talk about the hamburger.
class="medianet-inline-adv">
WE ARE NO STRANGERS TO MEAT BREAD
No wonder the hamburger is so popular in our country. We're people who love meatballs and bread, and we're not surprised that these two go together. But I also remember tasting it when it was popular. Let's leave the franchises aside and take as a point of reference the hamburger restaurants in the main metropolises of America and Europe. For example, Copenhagen, where I write these lines, has three burger places: POPL Burger, Gasoline Grill, Tommi's Burger Joint. These don't seem to differ in quality from the best burgers in New York. Tommi's Burger Joint, which I went to today, uses 150 grams of freshly ground beef and cooks it over a wood fire. For many years, this level was unimaginable for us.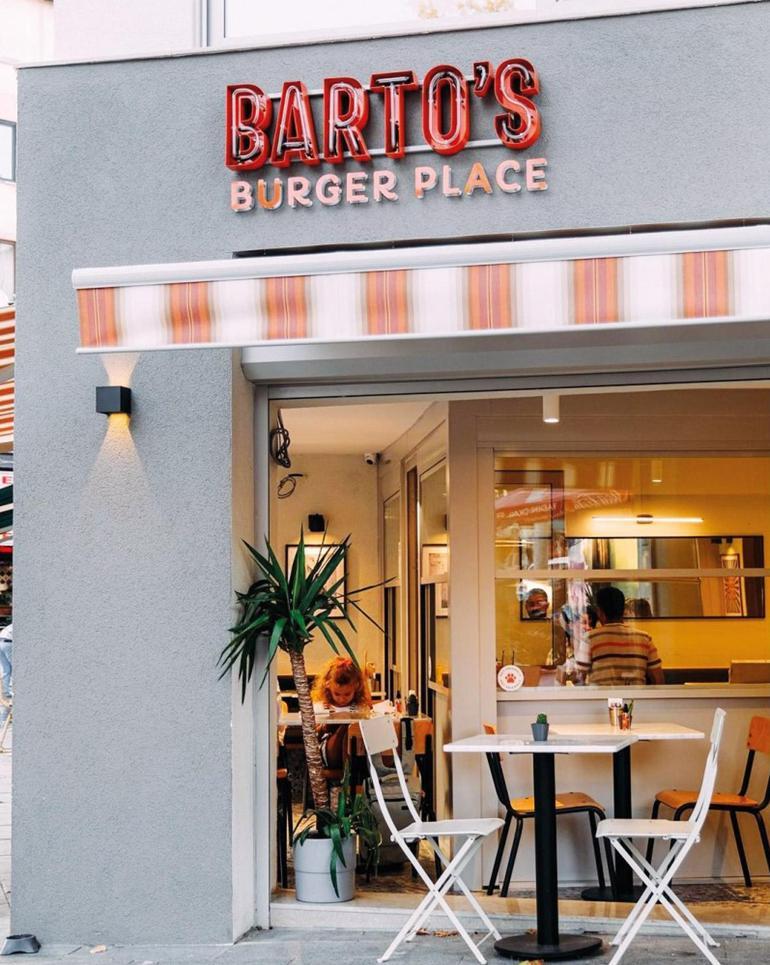 class="medianet-inline-adv">
I wasn't very interested in eating burgers in Istanbul. Now I'm sorry because a lot of water has passed under the bridge. A generation has grown up overseas that can eat decent burgers and understand the difference between good and bad. Places began to emerge that respond to their demands and know the work.
One of them is Barto's… A cute place in Çengelköy. He has a young team. Ali (Papuççuoğlu) and Hasan (Akyol) Gentlemen. They use different breads and sauces on different burgers. They make their own bread, meatballs and sauces. They buy the cheese and chips from outside. When you want fries, you have the opportunity to try different sauces: garlic mayo, cheddar paste, sweet and sour mayo, truffle mayo, mayo made with cherry jam… The last one was interesting, I think the truffle was the weakest. My favorite was the garlic one.
class="medianet-inline-adv">
We tried three different burgers. The meat in the New York Double Smash is delicious. The beef neck and breast parts were used, the meat was stretched to the right size. The bread used is salty and sesame. It has a sweet taste, cheddar and truffle mayo in its sauce. Ali Bey thinks they didn't use a sweet, brioche type of bread in this burger because the salty, sesame bread mixes better with the truffle oil. Maybe, but it would be better to give up the truffle mayonnaise, popular in our country.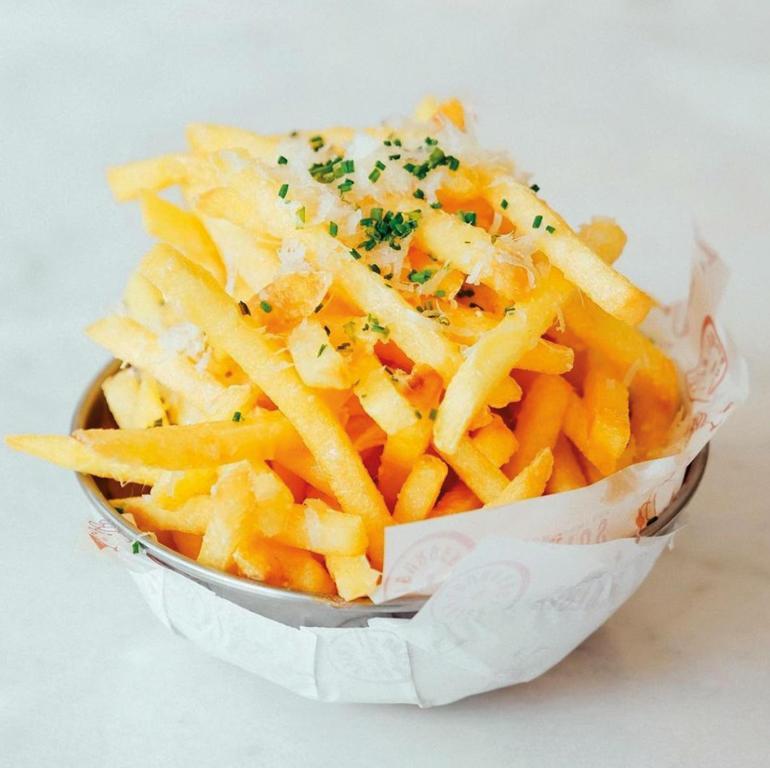 Ribs and Cheese is a different take on the cheeseburger. Smoked, lint-free ribs were used. They did not dry the meat. The sauce is delicious. Comes with Barto sauce flavored with vinegar and wine. The bread is different from the first, without sesame. The meat-bread-sauce balance is a very successful and very tasty hamburger. The bun is well integrated into the burger. To make it even better, cheese quality is a click or two away.
should go up
class="medianet-inline-adv">
Finally, we had the Oklahoma Burger. This burger features mashed potatoes, "smashed" meatballs, cheddar cheese, truffle mayo, grilled onions, and pickled cucumber relish. I have reservations about the mayo, but this burger is good too. It's cooked medium-low, just the way I want it.
So why is it called a "smashed burger"? A technique that comes from America and is made by pressing meat. Meat is not frozen. This is an indispensable condition for a delicious hamburger. It seems that the search for burgers abroad will become unnecessary as the number of good burgers increases.