class="medianet-inline-adv">
The Ranchero restaurant, popular for its Mexican flavors and Latin music, has renewed its menu this month. Saying they see 2022 as the "year of innovation", the business is gearing up to open new branches in addition to the new dishes it has added to its menu.
Vegan platter
The main ingredient in the new appetizer dish 'Bolas De Elote & Tortitas' is corn, which is an indispensable part of Mexican cuisine. Deep-fried corn balls after being dipped in a special blend of spices are served with spicy meatballs made of meat or chicken, depending on preference.
Recently, the taco selection has been revamped and the variety increased. The buffalo shrimp taco (105.50 lira) is one of them… It is prepared with a mixture of taco spices and crispy shrimp fried and fried with buffalo sauce.
class="medianet-inline-adv">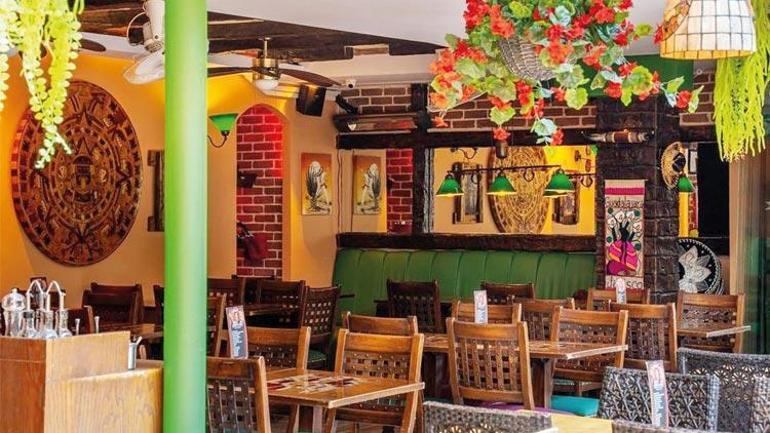 Milli Reasürans Carsisi No: 35/A Sisli, Istanbul. Tel: (0212) 219 85 50
Another of the new flavors that stand out are the 'stitucullos' (chicken 82.50 lles, meat 97.50 lles). Sliced ​​and fried burritos are served with sour cream, avocado paste and rice. The vegan dish 'plato de vegano' (91.50 lire) consists of varieties such as bean and peanut puree, roasted tomatoes and beetroot fries. Made with garlic puree, smoked peppers and mushrooms sauteed with coriander, the Fajita Championes is an ideal alternative for vegetarians. Mushrooms are used as a main ingredient in vegan taco varieties. A veggie wet burger has also been added to the menu. In its content, meatballs of vegetable protein are used, tomato sauce is poured over them.